Testimonials & Reviews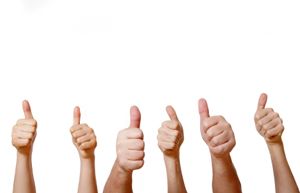 We let our food speak for itself but our customers still have a lot to say. If you're considering working with us for your next company event, corporate breakfast, lunch or personal party at your home, browse through these testimonials to see how others feel about their experience with us.
---
Updated 2023
---
John,  
A tremendous THANK YOU and job SO VERY WELL DONE executing our Valentine's Day year-end celebration yesterday afternoon.   You and your staff were highly organized and effectively delivered on a very tight (and shrinking) timeline, all the while maintaining your cool and focus. Everything was precisely delivered to plan: the floor plan and flow, linens, flowers, set up and pour of hundreds of champagne glasses, and the multitude of desserts.     You and your team executed beyond my expectations.  I look forward to working with you and your team again in the future.
Tracy K. Event Type: Company Quarterly Meeting for 200 Guests
---
Thank you very much. Your service, food and people were outstanding.
Mary Beth. Holiday Party:
---
I just wanted to thank you so much for everything. I have not gotten so many compliments on the food. So I just wanted to tell you that a lot of people took your information and I hope you get some business from it. I just wanted to thank you my daughter thought it was the best thing she's ever tasted. I wanted to personally say thank you! The Staff was great they did everything perfectly and of course I will get in touch with you again whenever I need you so again thank you so much and have a great day. Julie R. Bridal Shower:
---
Hello John   1. Food was amazing – no disappointments 2. Presentation – perfect as usual 3. Food Quality just as good 4. Customer service perfect Honestly there are no complaints, we continue love using your services, food is amazing. Erica P. Holiday Party:
---
Hi John, Thank you again for such a fantastic buffet. So many compliments were received about the food! Kim M. Holiday Party:
---
The picnic turned out really well for our first one.  The food was absolutely great.  And your staff could not have been any more helpful or professional.  We will look forward to our next opportunity to work with you.  And, we will definitely recommend your company to anyone who asks! Nancy M. Company Picnic: 
---
Hi John! The food was wonderful and all guests enjoyed it very much! Thanks again for all that you do! Johanna S. Company Picnic:
---
"Sal and your staff did a wonderful job! Attention to every detail really took the stress off me at party. I was able to enjoy my guests and relax knowing event was in the best hands! Thank you for providing a great memory and everyone is still raving about the food!! Delicious...different and perfect planning with after party selection!!! We passed out many cards!". Amy M. Graduation Party:
---
"What a great party! Lots of compliments on the food. Thanks so much." Julie S. Graduation Party: -
---
"It is always a pleasure to do business with you and we want to sincerely thank you for being so accommodating at such short notice. The food is always delicious and the service you provide is outstanding. Thank you for providing a delicious meal for those that were not able to spend the day with their families on the holiday." JC.
---
"I just wanted to say thank you for setting this up today, the food was phenomenal. I am looking forward to our next event with your team." Valerie S. 
---
"Just want to say quickly.... How everyone, (including myself) were very impressed with the food on Saturday! That salad was even better! I really appreciate all that you did. Thank you. Will be in touch.. Soon!" Jamie S.
---
"The food was great! All of the boys loved it! Thanks for another successful dinner." Kerie R.
---
Thank you very much for the awesome service and the fantastic food!! Everyone is still raving about how they loved the food and a lot of them have asked my boss, to use you in the future. The two gentlemen you had helping you couldn't have been any nicer and helpful to our staff. Great job!! I look forward to you taking care of us at future events. Cindy H.
---
This order, as with all prior orders, was excellent. In this busy world, it is nice to know that I can place one call to you, select a menu, tell you how many guests I will be serving and then you make it all happen. You do an amazing job and I truly appreciate it. Lory C.
---
I just wanted to let you know the group had very good things to say about the dinner. Everyone very much enjoyed the food. Thanks! Kelly K.
---
"Guests could not stop talking about how delicious the food was. John does a great job with staging and serving. We would recommend your company to anyone hoping for delicious food and a great evening". Gloria T. Dinner Event 350 guests.
---
The food was absolutely delicious. There was plenty of turkey and everyone went back for seconds. Again, that salad was scrumptious. We love your parties! Diane B.
---
A wonderful culinary experience ! I recommend it to everyone who is interested in having a terrific way to impress clients, family or friends with a great creative experience. Jim N. By the way, everything was awesome! Thank you!! Claudia W.
---
We had wonderful feedback regarding the event! Thank you so much for your help throughout the process! The whole team working our picnic was wonderful! P.C.
---
We loved the food and everything was great we would definitely use you again. Thanks again, Susan A.
---
"Everything was wonderful! I have received nothing but great compliments on the food". Darlene F.
---
What a wonderful meal last night! Thanks as always for the great food and great service, Eileen H.
---
Thank you so very much for everything! " Maria M.
---
"Oh my gosh! I was just telling one of the admins, how fantastic everything was. You guys really out did yourselves, THANK YOU." Diane B.
---
"WOW!!! If referrals are what you want, you can count on us for that!!! Where do I begin? 1. The service? EXCELLENT, OUTSTANDING, TOP RATE 2. The food? INCREDIBLE, 5 STAR, SCRUMPTIOUS, OUT OF THIS WORLD 3. Professional? YOU ARE A PERFECTIONIST, YOUR TEAM IS AMAZING, SPECTACULAR Each of our guests have commented on how wonderful our reception was. They all went on and on about how great the food was, Your dedication to making each event you cater absolutely perfect was obvious from the first day we met, but when I learned that it was your daughter's birthday the same day as our reception, you blew me away! I know you were throwing her a big party on Sunday, but you were with us instead of sending someone in your place. You are a consummate professional. Again, from the bottom of my heart, we THANK YOU, we appreciate the incredible job your team did and we will always use you and refer to anyone in need of a caterer. Michelle D.
---
"I just wanted to say "Thank You" for all your efforts - the lunch was wonderful! Nothing but rave reviews! They are all looking forward to our next event. One of our VIP's also attended our lunch and was impressed – thought everything was delicious. Kudos to you and your team!" Nancy O.
---
"Thanks so much for the wonderful job. The food was great and your staff was wonderful as well." Michelle B.
---
Contact Us Our event specialists are happy to help you, simply give us a call to start the process for a successful event. Offering authentic outstanding cuisine with a distinguished presentation. Our food is prepared fresh daily with the legendary recipes of Chef John Paul. The tradition of preparing excellent quality meals continues on.